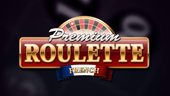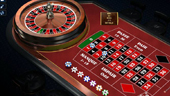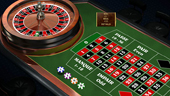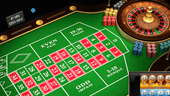 Try this game on mansion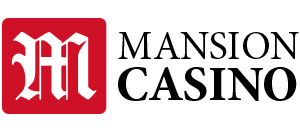 Up to

£5,000

Bonus available
Read Review
Attractive minimalist table layout

Lowest house edge of all variants

Accommodates bankrolls of all sizes

Customisable table and camera

Smooth Playtech performance
Premium French Roulette Review
With the lowest house edge of any roulette variant, the headline of our Premium French Roulette game review is that this should be the "must play" title from the Playtech roulette library for anyone who's really serious about the game.
It may not be quite as feature-rich as Premium European Roulette, with the table layout of this game lacking a racetrack, but it absolutely goes down as one of the best French Roulette variants we've found anywhere on the web.
As with the other titles in Playtech's Premium range, there really is just something about this game that makes it feels sophisticated. From the high-quality graphics to the way call bets are integrated into the table layout, Premium French Roulette just feels like a winner.
Hits and Misses
Game Hits
The lowest house edge of any roulette variant

Looks beautiful and features authentic casino sounds

Offers a bet range that will suit any bankroll

Tweak the table colour and angle to your liking

Improves on Playtech's "last gen" roulette titles
Game Misses
Lacks Premium European Roulette's racetrack

Unfamiliar table layout and bets for European players

Playing area can feel quite sparse
Up to

£5,000

bonus available
Register to play and claim mansion's generous welcome bonus!
Play for real money
The Theme
Rated 4/5 for theme quality
French Roulette is one of the top casino games when it comes to player experience and maximising their chances of winning, and Premium French Roulette offers an extremely appealing way to enjoy the game on the web.
It's curious that Playtech has omitted the racetrack, which offers an easy way to place call bets that are often known as French bets, in Premium French Roulette but do include it in Premium European Roulette. Perhaps they assume that French Roulette players will already be used to this style of betting but, either way, it's a minor criticism.
Premium French Roulette Theme
Gameplay & Excitement
There's nothing more exciting than leaving a casino, online or off, with a big win under your belt and Premium French Roulette gives players a better chance of doing this than any other roulette variation because of its low house edge.
Combine this with the game's appealing visuals, and the smooth gameplay you'll already be used to if you've ever tried one of this software provider's Premium series, and it's plain to see that Playtech are on to a winner here.
We're also pleased to see that the timer function, which features in some versions of Premium European Roulette and removes player control over the speed at which they play, has been omitted here.
Graphics & Sound
Rated 4/5 for graphics and sound
First things first, true French Roulette purists will be pleased to know that they can switch the colour of their table's felt from blue or green to the distinctive red that's most associated with the game.
It's a small detail, as is the option to switch between camera angles at the table, but these details all add up to a stunning playing experience.
The sound effects are basic, on par with other titles in Playtech's Premium series, and are accompanied by a loop of jazz muzak that you'll probably want to disable after a few minutes at the table! Still, they get the job done and help to conjure up a casino ambience.
Premium French Roulette Graphics
Mobile Experience
Rated 4/5 for mobile experience
Thanks to the omission of the racetrack from Premium European Roulette, the minimalistic table layout of Premium French Roulette feels spacious and nicely laid out even on the smaller screens of tablets and smartphones.
Even so, there's a lot to cram in when it comes to porting the game of roulette for mobile and playing on the go won't necessarily suit everyone. What we can say is that, with Premium French Roulette, Playtech has done a great job of shrinking down the action.
Premium French Roulette played on Mobile and Tablet
Summary
The differences between Premium European Roulette and Premium French Roulette are pretty minimal, which is why our Premium French Roulette review has the same score as its European sibling. It's worth checking out both, however, as these minor differences will make some difference to which you consider to be the best Playtech roulette variant.
If you love taking advantage of en prison and la partage rules, for example, you'll want to stick with the French variant. If, on the other hand, you can't live without your racetrack then you'll probably want to stick with European.
Either way, you won't go far wrong – we consider Premium French Roulette and Playtech's European variant to be two of the best titles on the market.
Play for real at Mansion