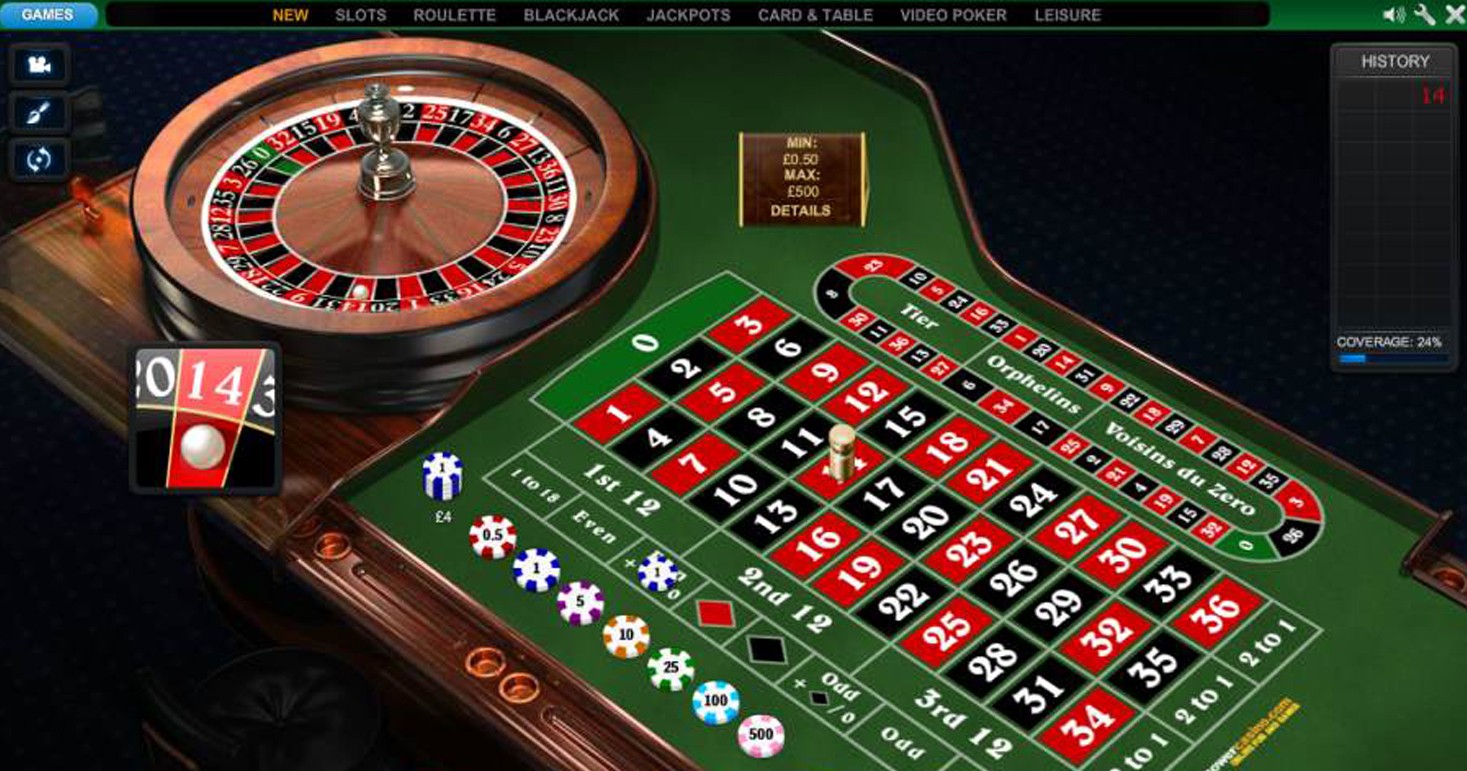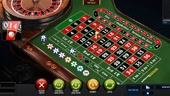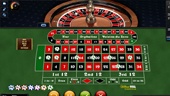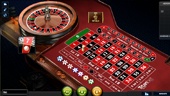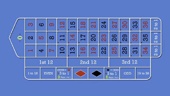 Try this game on mansion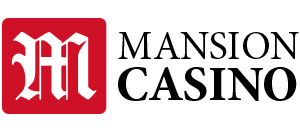 Up to

£5,000

Bonus available
Read Review
Comprehensive table layout, including racetrack

Nice, typically Playtech, visuals and sounds

Decent range of potential bet sizes for all players

Offers interesting new bets
New AR Roulette Review
Our New AR Roulette game review got off to a bit of a bumpy start due to some expectations that were out of line with the realities of the game. Like us, you've probably come to associate the abbreviation of 'AR' with augmented reality. That's not the case here.
In fact, what we're looking at today is a Playtech recreation of European Roulette that has a couple of additional side bets. More on those in the Gameplay section of this roulette review but, suffice to say, you'll be disappointed if you fire it up expecting augmented reality.
The game boasts the same graphics and mechanics as other titles in Playtech's Premium range – which includes French, American, and European options – so you'll already know what to expect if you've tried any of those titles.
Hits and Misses
Game Hits
Builds on Playtech's excellent Premium series

Solid range of potential bet sizes

Two brand new bets to get to grips with

Looks and sounds great, with smooth animations

Lower house edge than American variants
Game Misses
Table might be a bit too busy for some

No augmented reality features as suggested by name

French Roulette's house edge is lower still
Up to

£5,000

bonus available
Register to play and claim mansion's generous welcome bonus!
Play for real money
The Theme
Rated 4/5 for theme quality
It's difficult to get too excited about yet another variation of European Roulette, especially if you're coming in expecting the wonders of augmented reality, but it would be unfair to give a score lower than 4 in this section of our New AR Roulette game review since we gave Premium European Roulette a 4.5.
With a racetrack and imaginative new bets to place, New AR Roulette (like Premium European Roulette) feels like a very complete title. You can't really complain about anything since all that you'd expect from a top European Roulette variant appears here.
New AR Roulette Theme
Gameplay & Excitement
All of the sophistication we talked about in our Premium European Roulette review is here again, and there really is a sense of excitement whenever you hit the tables and start placing your bets. However, the real headline here is the addition of two unique side bets.
These bets are Odd + Black or 0, and Even + Red or 0, which pays out 3:1 (or 2:1 in the case of a 0). They seem to be designed to act as a fun little bridge between odd/even, red/black, or 1st/2nd/3rd 12 bets and the longer odds of single number bets. The fact that they're completely new, even to players who've been hitting roulette tables for years, is a bit of a thrill.
We're also happy to report that the timer function adopted in some versions of Premium European Roulette isn't present here, giving players full control over the pace at which they play.
Graphics & Sound
Rated 4/5 for graphics and sound
Like the rest of Playtech's Premium games, there's no denying that this game is gorgeous. Special touches like giving players an opportunity to change the angle they view the table from and so on always impresses folks who are used to more basic versions.
The game runs smoothly, even when zooming in on the winning slot as the wheel finishes up spinning, on old and new machines alike. The table itself offers plenty of betting opportunities without feeling too cluttered, impressive considering the addition of new bets. All in all, it's one of the best-looking roulette variants out there.
New AR Roulette Graphics
Mobile Experience
Rated 4/5 for mobile experience
Between the game's racetrack and giving prime real estate over to brand new bets, some players might find the table layout of New AR Roulette a bit too busy or distracting. Trying to cram all of that onto a mobile device like a tablet or smartphone doesn't help matters…
Even so, we think players who fall into that category will be in the minority; it's difficult to replicate roulette on mobile no matter what steps developers take, and we think Playtech have done a great job porting this one.
For a less cluttered playing area, you could always make the move to something like Premium European Roulette if you don't mind ditching New AR Roulette's new bets.
New AR Roulette played on Mobile and Tablet
Summary
What's strange about this title is that it takes a step or two towards doing something radical with the premise of roulette, like Spingo, but then appears to run out of steam very quickly. It's unlikely that the addition of a couple of secondary, if interesting, bets will tear the typical player away from their European Roulette variation of choice.
If the lucrative potential of a 3:1 bet, none of which are available on a standard roulette table, appeal to you then you'll definitely want to give New AR Roulette a try!
Play for real at Mansion