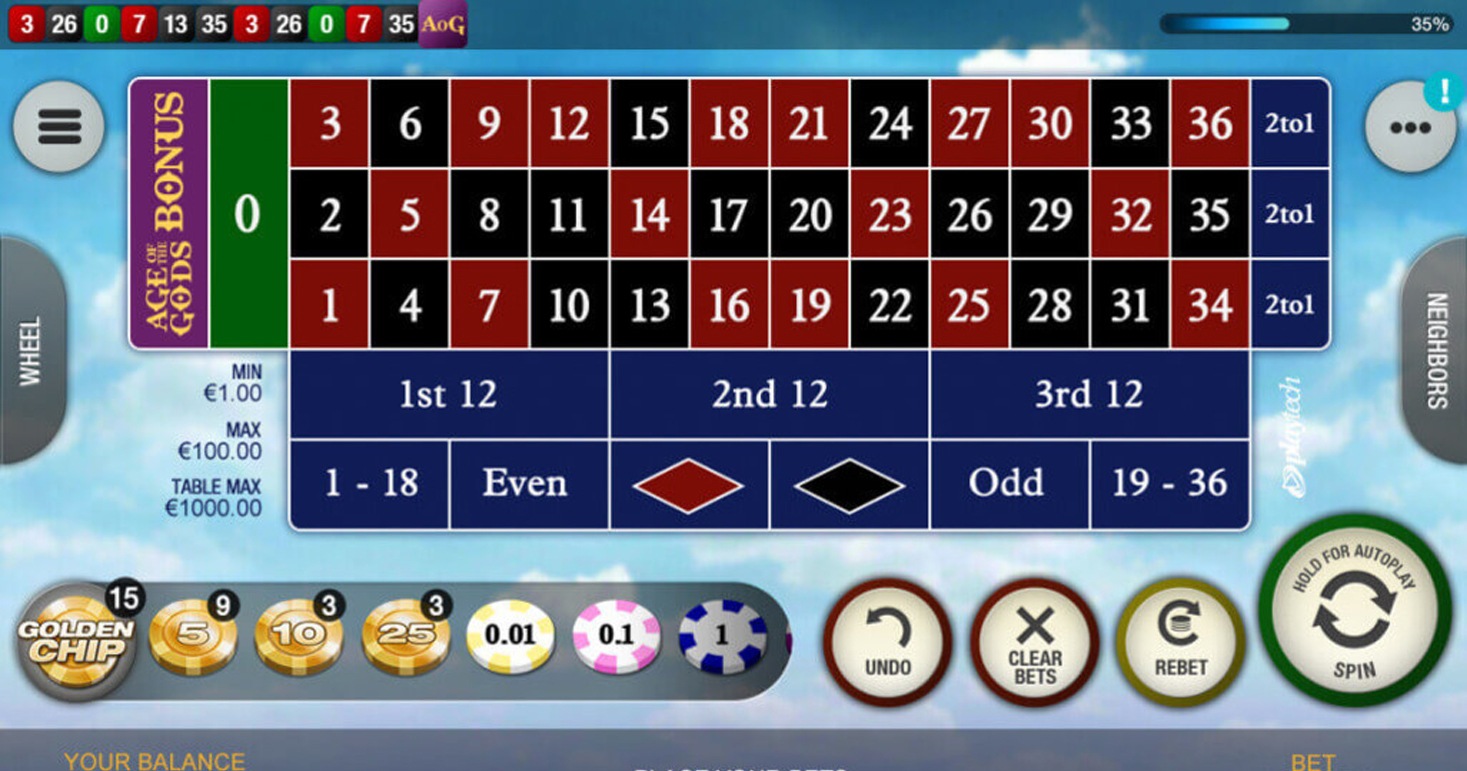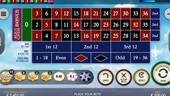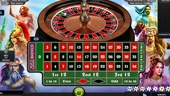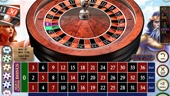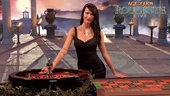 Try this game on mansion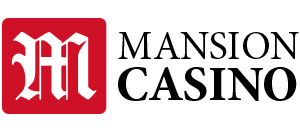 Up to

£5,000

Bonus available
Read Review
Intriguing mythological theme

Bonus games to chase

Four progressive jackpots

Appealing graphics and sounds

Can accommodate any bankroll
Age of Gods Roulette Review
As the spiritual successor to Playtech's Marvel Roulette, which was discontinued when Disney acquired Marvel, Age of the Gods Roulette offers the fantastic combination of feeling familiar while being utterly unique.
Fans of progressive slots will undoubtedly enjoy the progressive element to the game, while jackpot hunters will be glad to see that this game offers a couple of bonus rounds. Yet, despite all of this, playing the game isn't a huge departure from conventional forms of roulette.
It may not be available in as many online casinos as traditional forms of roulette but, for fantasy fans and lovers of progressive games, this pilgrimage to Mount Olympus will be well worth finding a venue that offers it.
Hits and Misses
Game Hits
Fresh take on a familiar format

Attractive visuals and solid sound effects

Available in some live dealer venues

Huge jackpots available

Wide range of potential bets
Game Misses
Odds comparable to those of American Roulette

Triggering bonus rounds is pure luck

Additional stake of 1% taken on bets for progressives
Up to

£5,000

bonus available
Register to play and claim mansion's generous welcome bonus!
Play for real money
The Theme
Rated 5/5 for theme quality
Right off the bat, we have to give credit to Playtech for putting a unique spin (pun intended) on the game of roulette. While the graphics themselves aren't anything particularly out of the ordinary for a roulette game (more on that below), the mythical background is a treat for the eyes.
The appearance of legendary gods like Zeus, Athena, Hercules, Pandora, and Poseidon lends the game an epic feel, and it really comes to life in live dealer format in which costumed dealers will often spin the wheel in front of a green screen overlaid with an ancient temple background.
Age of Gods Roulette Theme
Gameplay & Excitement
Most of the time, you know exactly what you're going to get when you play roulette: you place your bets, spin the wheel, and wait to see whether you win or lose. Age of the Gods adds a whole new dimension to the experience through the addition of random progressive jackpots.
We'll cover how they're triggered later on in the page but, suffice to say, this new take on roulette is legitimately exciting because it adds a new dynamic to the playing experience. There's nothing like the thrill of knowing that a prize worth hundreds of thousands of pounds (or more!) is only a spin away…
Graphics & Sound
Rated 4/5 for graphics and sound
Although Age of the Gods has a fantastic visual theme, there's actually nothing all that special about the game's graphics and sounds. That's not to say that there's anything wrong with them either – the game's muzak ambles along, accompanied by the familiar sound of chips stacking and the wheel spinning – but they're just par for the course.
An epic Game of Thrones-esque musical score or claps of thunder after big wins could have been fun additions, but we're not going to lose too much sleep over it! Live dealers often wear toga-style dresses or Greek jewellery when spinning the wheel, which is another nice visual touch.
Age of Gods Roulette Graphics
Bonus Games
Rated 5/5 for bonus games
Bonus games aren't typically something you need to talk about in roulette reviews but, for our Age of the Gods Roulette game review, we'll need to make an exception! There's not one, but two bonus features to talk about here and we'll start with the progressive.
Any spin can trigger the Age of the Gods Mystery Jackpot, which guarantees a win of a Power, Extra Power, Super Power or Ultimate Power prize. The game sees players picking from 40 gold coins and trying to match 3 symbols. Pick those coins carefully!
Placing a winning bet on the Age of the Gods Bonus position – be warned, the odds of doing so are comparable to hitting the 00 on American Roulette – triggers a slot mini-game with 3 free spins that could bag you up to 100x your initial bet.
Age of Gods Roulette Bonus Game
Mobile Experience
Rated 4/5 for mobile experience
If you're using an older device with a smaller screen then you might find, even in landscape mode that Age of the Gods Roulette is too fiddly for you. Should that be the case, you could always jump over to the Age of the Gods slot for a similar experience that's a little better suited to mobile play.
We know what you're thinking: traditional online roulette is cluttered enough on mobile devices with smaller screens, so how can Age of the Gods Roulette possibly cope? Well enough, if you can find an online casino that offers it for smartphones or tablets, is the surprising answer!
Age of Gods Roulette played on Mobile and Tablet
Summary
The high house edge and extra stake to cover jackpots, of Age of the Gods Roulette will undoubtedly deter some players from giving it a try. That would in our view, however, be a mistake. After all, the house edge is comparable with the American Roulette tables you may be used to from your local brick and mortar venue.
Plus, the excitement and suspense offered by the bonus games here is unheard of in any other type of roulette. Nowhere else could you land £500,000+ in a single roulette session…unless, perhaps, you're prepared to put your life savings on a single spin of the wheel!
Even if it doesn't replace European or French Roulette as your "go to" roulette game, Age of the Gods Roulette is absolutely worth taking a look at.
Play for real at Mansion