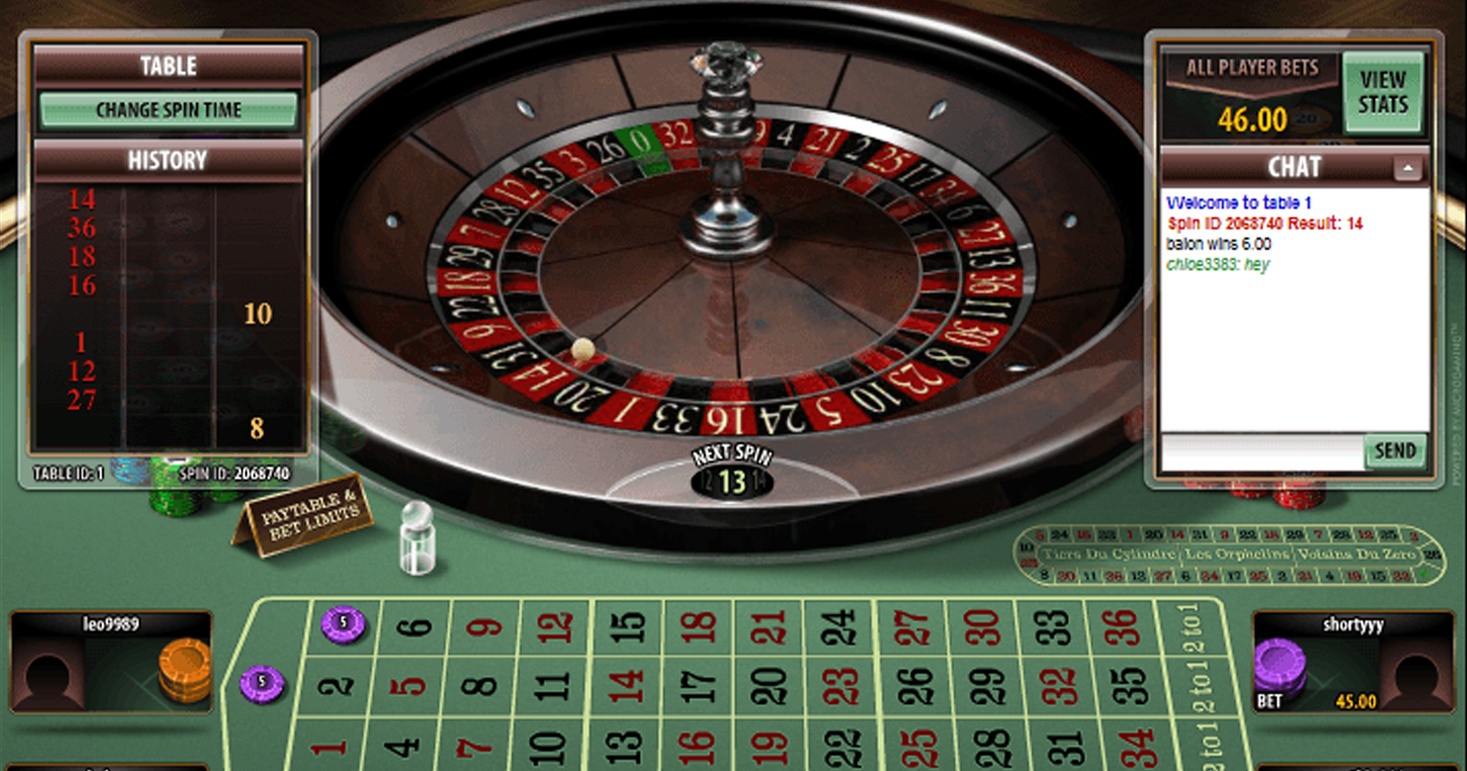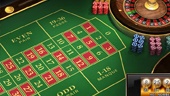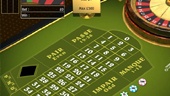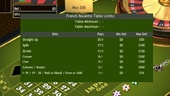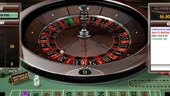 Try this game on mansion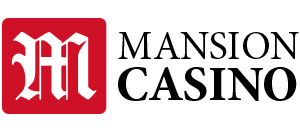 Up to

£5,000

Bonus available
Read Review
Intuitive and visually appealing layout

Has the low house edge of French Roulette

Play alongside other gamblers from the world over

High-quality Playtech software

No need to spin the wheel manually
Multiplayer French Roulette Review
As its name suggests, this Playtech roulette variant aims to capture some of the magic of land-based roulette that's often missing from the game online: the opportunity to chat and gamble with several other players.
Our Multiplayer French Roulette game review gets off to a great start thanks to Playtech's decision to use French Roulette, with its very low house edge, as the base for this game rather than European or (even worse) American Roulette.
It isn't officially part of Playtech's Premium range but, as you'll see below, this is still a great looking title and brings an interesting gameplay element to the table with the option to play with others around the world.
Hits and Misses
Game Hits
Lowest house edge of all types of roulette

Looks and sounds fantastic

Play with up to 4 other players

Captures the spirit of offline gambling

On par with Playtech's Premium titles
Game Misses
No racetrack or easy call bets

Would be nice to play against more people

Use of timer relinquishes some player control
Up to

£5,000

bonus available
Register to play and claim mansion's generous welcome bonus!
Play for real money
The Theme
Rated 4.5/5 for theme quality
We score this area of our Multiplayer French Roulette review pretty highly because, in addition to being a highly serviceable port of the game itself, Playtech has gone a long way towards capturing some of the magic playing in a glitzy offline casino by introducing other players.
You'll know exactly what to expect if you've ever played French Roulette before and, although it's a fairly straightforward conversion, the theme here really does convey a sense of sophistication and glamour.
Multiplayer French Roulette Theme
Gameplay & Excitement
We already know that French Roulette gives players a better chance of leaving the table with a big win than American or European Roulette, so you can imagine how the sense of that excitement only multiplies with other players at the table.
You'll want to note that, because multiple players are involved here, the action runs on a timer and you need to get your bets in before the clock runs out. We've seen, and have been critical of, this in Playtech roulette before but it's understandable in this case as the game has more in common with live roulette. Surrendering control over the pace is just part of the game in Multiplayer French Roulette.
A minor criticism? It would be nice to be able to have some more flexibility around the number of players at your table. We understand the logic of keeping the number of possible players low enough to count on one hand – so your coloured chips don't get lost in the fray – but distinct options to play with 2, 3 or even 10 other players would be welcome.
Graphics & Sound
Rated 4/5 for graphics and sound
Slick graphics, smooth animations and immersive sound effects mean that we have no significant complaints to make in this section of our Multiplayer French Roulette review! The table itself is well-rendered and uncluttered, despite the addition of player icons and live chat, which is a bit of a miracle in and of itself!
There are fewer options to tweak the appearance of the table than in some other roulette variants, but that will likely only be an issue if you're a French Roulette purist who refuses to play the game on anything other than red felt…
From the zoomed in animation showing the winning slot to the game's history and statistics area, everything here feels well thought out and expertly placed.
Multiplayer French Roulette Graphics
Mobile Experience
Rated 4/5 for mobile experience
We have no doubt that some players will find trying to keep up with Multiplayer French Roulette's game timer stressful at the best of times, let alone when they're playing on mobile and potentially trying to balance the game with doing other things on the move.
For the rest of us, however, this is a great option for a unique brand of French Roulette on smartphone and tablet if you're able to find a casino that offers it. It's true that trying to chat with other players while placing bets inevitably feels a bit cramped and hurried on a small screen, but it's at least worth taking a look at.
Multiplayer French Roulette played on Mobile and Tablet
Summary
Multiplayer French Roulette not only does exactly what you'd expect from its name, but it does it very well. Being able to play alongside others in a less technically demanding environment than a live dealer casino, which can burn through a lot of data, is a lot of fun and it's so much the better for using French Roulette (with that low house edge) as its base.
If you'd prefer to retain more control over the pace of the game, and/or don't see the attraction in playing alongside others, then you'll feel more at home playing Premium French Roulette by the same publisher. Otherwise, this is pretty much the closest you'll get to hitting the tables with other gamblers without making a trip to your local casino. Highly recommended!
Play for real at Mansion